1.  Solution # 1
Microsoft claims that they have a solution, but their given solution has never worked for us:
http://msdn.microsoft.com/en-us/library/bb462636(v=office.11).aspx
Every time that we try it we keep getting this stupid error message: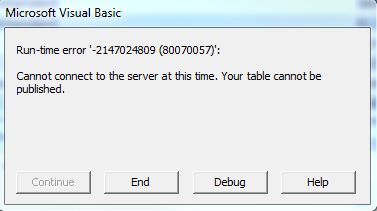 A little more research gives us this so-called workaround :
http://support.microsoft.com/kb/838703/en-us
If can figure it out, please make sure you add a comment to this post.
OR
2.  Solution# 2
You can download this software:
http://www.softfluent.com/xlsync_freeversion.htm
Need to be at least a power user to un this tool
Must use Internet Explorer
Must run IE as an Administrator (if you are not an administrator)
Then you can do things like that:

Reference
http://office.microsoft.com/en-us/sharepoint-foundation-help/synchronize-a-sharepoint-list-with-a-spreadsheet-program-HA101854204.aspx
http://www.shahine.com/omar/Excel2007CannotTwoWaySyncToSharepoint.aspx
Good luck!